DINE LA
JULY 12-26
$49 prix fixe DINNER | $25 prix fixe brunch
A 4% surcharge is added to all guest checks to help cover increasing costs and in support of the recent increase in minimum wage for our dedicated team members. Please note that the surcharge is not for service and is not distributed to the service staff.
For your convenience, a suggested gratuity of 18% is included for parties of six or more.

Consuming raw or undercooked meats, poultry, seafood, shellfish, or eggs may increase your risk of food-borne illness.
We love wine and we know you do as well.
Our corkage policy is $35 per 750mL bottle for regular diners and $50 per 750 mL for events and parties. We welcome you to bring your own wine. Our limit is 2 bottles and we always waive the corkage fee for each bottle purchased from our list.
We want to meet you and talk about wine and maybe introduce you to something special on our list.
Please let me know if you have any questions. I look forward to meeting you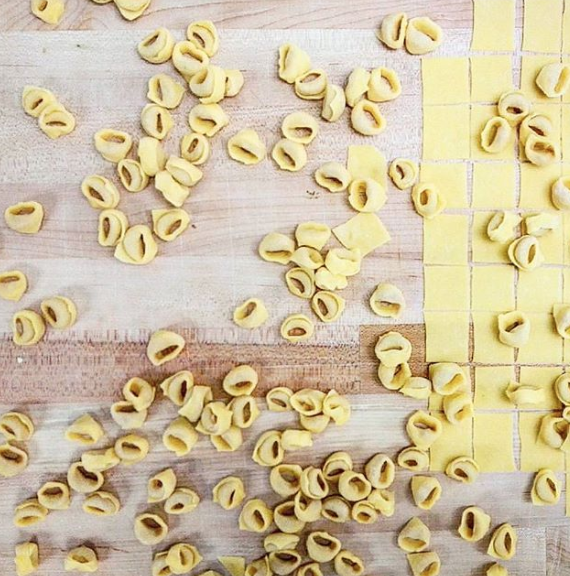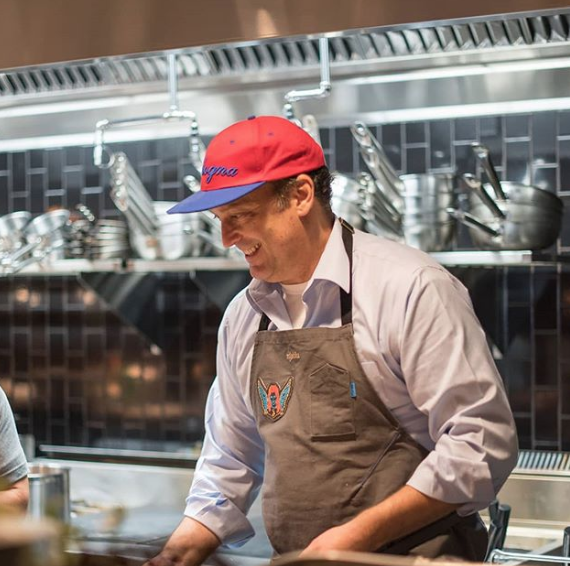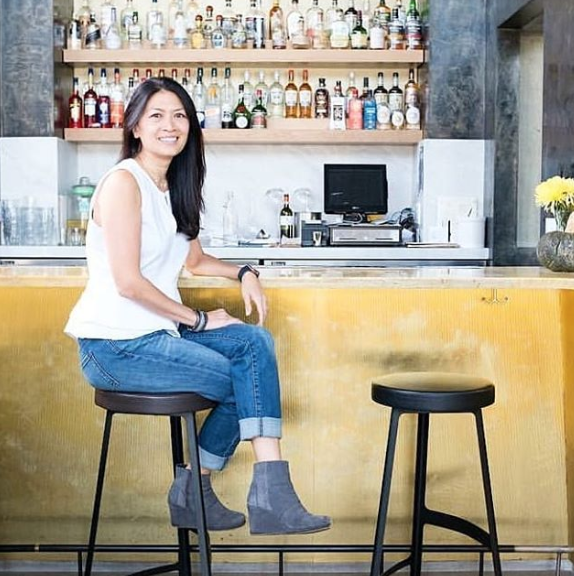 "I want Rossoblu to tell my story, and my story is just as much about Los Angeles as it is about summers with my grandparents in bologna, italy."
CHEF STEVE SAMSON
Rossoblu tells the story of the two places chef Steve Samson considers home: Los Angeles and Bologna. This is an homage to Samson's heritage, inspired by childhood memories of summers spent in Bologna and its surrounding region, Emilia Romagna. The menu features handmade pastas, market fresh produce, and an extensive in-house butchery and salumi program. The wine list offers unique Italian and Californian varietals, with a sharp focus on Emilia Romagna's famed Lambrusco. At its core, Rossoblu is a true family owned and operated restaurant with Steve's wife, Dina, helming the operations and leading a team that feels like family.
Located in downtown's City Market South, the site of Los Angeles's original wholesale farmer's market, Rossoblu's open kitchen, marbled serpentine bar, and starry-lit vaulted dining room create a convivial dining environment. The outdoor piazza allows al fresco diners to feel far removed from the nearby city bustle. An intimate downstairs wine cellar offers a glimpse into the chef's pasta workshop and butcher box. The chef's cellar is also available for private dining.
We welcome you to join our family table at Rossoblu.
RESERVATIONs
We hope to see you soon. Reservations are updated daily through Resy.
For parties of 9 or more, please visit our private dining and events page.
LOCATION
CITY MARKET SOUTH
1124 San Julian St., Los Angeles, CA 90015
Valet parking is available at 1124 San Julian Street between 11th and 12th.
HOURS
BRUNCH:
SUN: 10:45 AM — 2:O0 PM
DINNER:
MON - THURS: 5:30 PM — 10:00 PM
FRI: 5:30 PM — 11:00 PM
SAT: 5:00 PM — 11:00 PM
SUN: 5:00 PM — 10:00 PM
OMBRA HAPPY HOUR
DAILY 5 PM — 7 PM
At our bar and garden only
CONTACT INFO
PHONE [ 213 ] 749 — 1099
EMAIL Info@RossobluLA.com
For media inquiries contact Joy Limanon,
joy@peridot-consulting.com
PRIVATE EVENTs
/LARGE PARTIEs
For private events and parties of 9 or more,
visit the events page for more information.
gift the experience
Purchase a gift card online here or call [ 213 ] 749 — 1099
or email the restaurant [ info@rossoblula.com ] for gift card to be mailed or picked up.